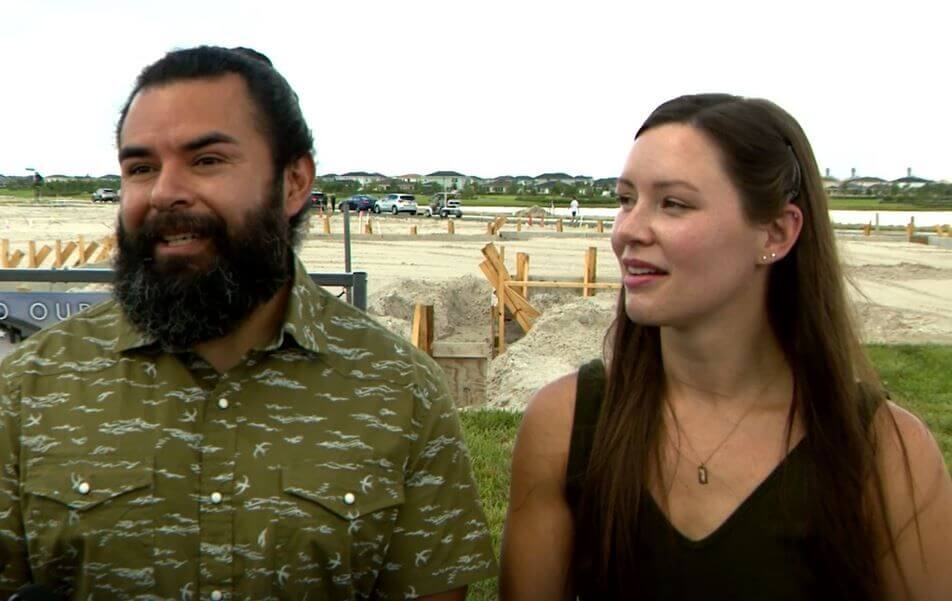 July 26th, 2022
'Operation Finally Home;' U.S Army veteran surprised with new home
Original article by Skyler Shepard for CBS12.com >
A dedicated army officer badly wounded in Afghanistan got the surprise of a lifetime in Palm Beach County, thanks to Operation Finally Home.
U.S. Army Staff Sergeant Jose Jimenez had to retire honorably for medical reasons after seven years and two combat deployments.
In 2010 in Afghanistan, Jimenez and his squad were escorting a truck carrying tents and supplies. Knowing an improvised explosive device (IED) had been detonated where they were passing, Jimenez ordered his squad to spread out.
But when Jimenez tried to clear the right side of the road of explosives, an IED detonated, knocking Jimenez unconscious and throwing him across the road. He and two other injured soldiers were medevacked to a hospital in Kandahar.
Jimenez suffered a traumatic brain injury and temporarily lost his sight and the use of his legs. Doctors recommended he return to the U.S., but Jimenez — so dedicated to his platoon — returned to duty after just a month.
Now, Jimenez suffers from PTSD as well as ongoing hip, shoulder and back pain, and injuries to his ankles and feet. He deals with tinnitus, headaches and dizziness caused by the brain injury.
His awards include a Purple Heart, two Army Good Conduct Medals, an Army Achievement Medal, an Afghanistan Campaign Medal with two campaign stars, and a Combat Action Medal.
On Thursday, the Jimenez family thought they'd be meeting with Operation Finally Home and representatives of Lennar to be approved for a new home.
Then, at the last minute, there was a location change.
The family was taken to the Arden Community in Wellington where local Patriot Guard Riders escorted them to the site their home will be built, for a special groundbreaking ceremony.