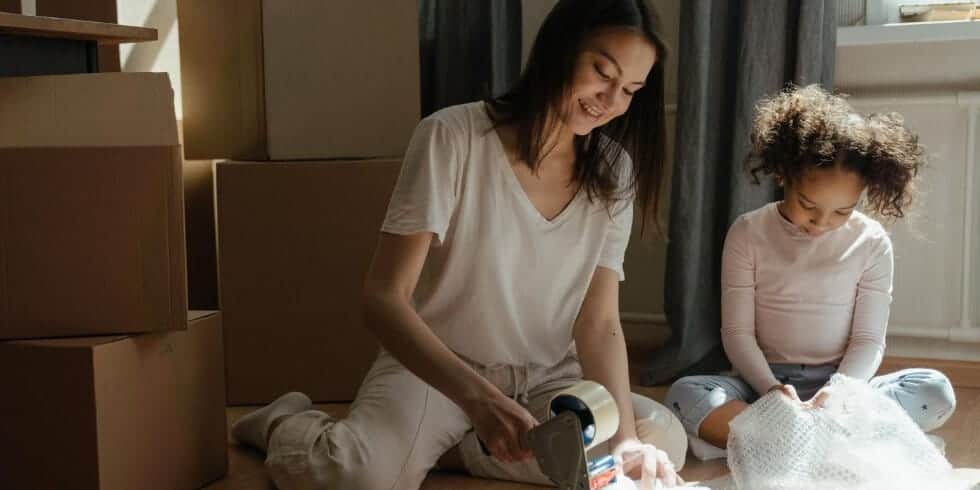 August 12th, 2020
Moving to Arden Made Easy: Packing Tips and Tricks
Moving to a new home is wonderful and exciting, and something you should look forward to. Whether you're relocating across town or across the country, some planning and thoughtful packing will make everything go smoothly. That way, you can start enjoying your Arden home from the moment you walk in the door! Here are some packing tips and tricks that will help take the stress out of moving.
Plan Ahead
Movers book up quickly, especially during the busy summer months. As soon as you know when you can move into your new home, reserve movers or a truck. It's also a good idea to start saving up boxes, paper and bubble wrap so you'll be ready when it's time to pack.
Pack Smart
It goes without saying that fragile and beloved items need more cushion. But you don't have to use bubble wrap! Save the environment and your wallet by using things like towels, sheets and blankets to secure your breakable items.
Make an Essentials Box
Despite careful planning and labeling, you can never find what you're looking for during a move. Packing an essentials box with things like scissors, cleaning supplies, and disposable plates and utensils will make things much easier once you get to your new home.
Bring an Overnight Bag
After a long day of hauling boxes and furniture, a hot shower and clean clothes will do wonders. Packing an overnight bag with toiletries and a towel makes it easy, so you won't be digging through boxes to find the shampoo.
Last In, First Out
Pack the moving van in reverse order. First, put in things you won't need right away: bulky coats if it's summer, beach toys if it's winter. The last things that go in should be the first things you'll need when you get there. The essentials box and overnight bag? Those go in last.
Secure Pets
Moving is stressful for your four-legged family, too. Make sure cats and small animals are comfortable in their travel carrier, and it's a good idea to secure dogs in the back seat so they won't try to hop in your lap while driving. And if you have particularly nervous pets, or if they suffer from car sickness, a visit to the vet before the move is a good idea.
Settle In
Once in your new home, don't let the boxes sit there collecting dust. The sooner you unpack, the sooner it'll feel like home. At Arden, you're sure to settle in quickly, with lifestyle programming, so you can easily get to know your neighbors. Plus, the sense of community makes it feel like this is where you were always meant to be!
Once you're in your new Arden home, all of your worries about moving will melt away. Instead, you can enjoy your gorgeous new home, the fresh produce grown at the farm, the resort-style amenities and neighbors that make you feel right at home. To learn more about this new home community in Palm Beach County, Florida, join our Interest List.