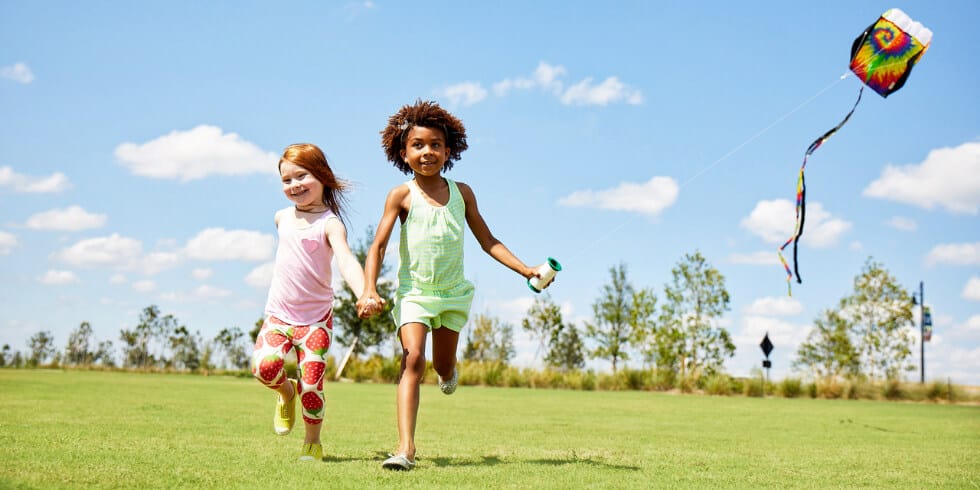 April 7th, 2021
Get To Know Your Arden Neighbors
What is one of the best things about Arden? The homes are gorgeous, innovative and include smart home features. The 5-acre working farm provides fresh, delicious produce. The resort-style amenities make every day feel like a vacation. But really, one of the best parts of Arden are the people that live here.
Here, neighbors help each other out. Attend birthday parties. Meet up for playdates and plan weekend get togethers. It's like having family living right next door. When you move into your new Arden home, there's sure to be someone knocking on your door with some homemade cookies to welcome you. Here are some easy tips and ideas to help you get to know your neighbors, so you can start enjoying your neighborhood that much sooner.
Introduce Yourself
Even just a friendly wave from your front porch is a great way to open up introductions. Say hello and let them know you just moved in. You can even ask for some tips about living at Arden – like when is the best time to go to the pool, and what produce from the farm is tastiest. Your new neighbors are sure to know all the best-kept secrets about the community!
Share Some Baked Goods
Heading over with some tasty treats is a perfect way to start a good relationship. Bonus points if you use some produce from the farm! If baking isn't your cup of tea, then you could share a plant clipping or extra produce, or have the kids make a card or craft. Or even just head over empty-handed if you see your neighbor spending time on their front porch!
Attend Events
Arden's full-time Lifestyle Director plans a whole calendar of events and activities for residents to enjoy, and they're the perfect place to get to know everyone! As a new resident, you'll want to take advantage of one of the resident orientations to get familiar with Arden. But there's always something fun going on, like kids' craft activities, food truck nights, neighborhood parades, gardening classes and more.
Invite Them Over
Once you've introduced yourself, keep the momentum going! Invite the neighbors over for an outdoor movie, weekend barbecue or even just to enjoy some drinks together and chat. You could also plan to meet up at the pool or workout together at the fitness center. If you have kids, meeting up at the park or butterfly garden is a perfect outing!
Arden is a welcoming community, with neighbors that feel more like family. If you're looking for a new home in Palm Beach County, Florida, that offers stunning designs, resort-style amenities and a farm-to-table lifestyle, then join the Interest List to learn more about everything Arden has to offer.