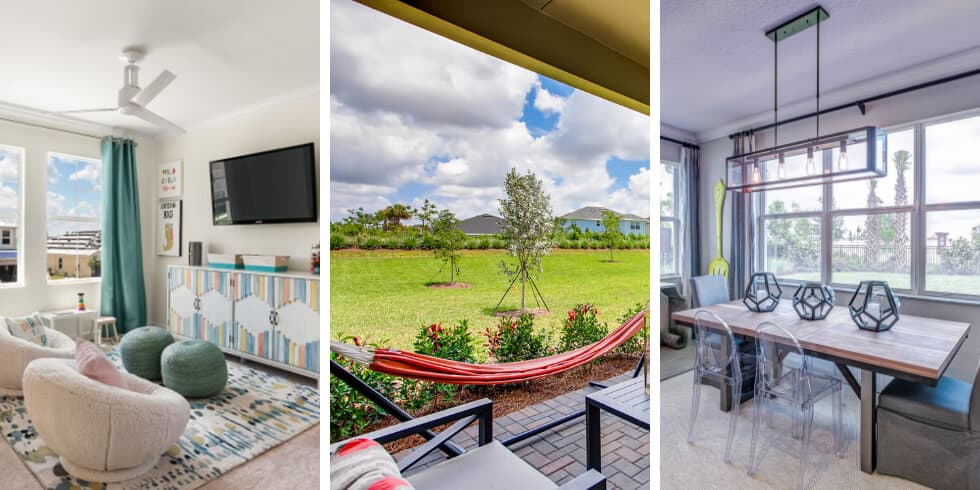 May 20th, 2021
Flexible Living at Its Finest at Arden
As your family grows and changes, your home should be able to change, too. Adaptable living spaces allow your home to flex with your lifestyle, and that's exactly what you'll find at Arden. Our builders design stunning homes that include flexible features and spaces that allow you to live life the way you want.
Open Concepts
Open floor plans allow more air and light into a space, but they also allow for more options. You can easily tuck a desk into a corner of the living room if your spouse needs to work from home, or you just need a place to organize things like mail and files. A roomy entryway can be transformed into a drop zone for coats and shoes, or an unused formal dining area can be utilized as a media room. Open concepts also have better flow between rooms, so if you find yourself suddenly hosting more family or guests than usual, you won't be bumping into each other.
Flexible Living
At Arden, many homes have built-in flexibility thanks to a dedicated flex space, or options like a home office, loft or back patio. These rooms can be used for what you need, when you need it. Make it a home office for you and your spouse to work remotely, or make it a classroom for homeschooling and homework. It could be a nursery, home theater, craft space or even just a comfy place to retreat and relax.
Personalization
Every family is different and at Arden every home is, too. When you choose to build your home from scratch, you have hundreds of possibilities at your fingertips. Choose which builder is right for you, then pick your homesite – do you want a corner lot, to be on a cul-de-sac or be near the amenity center? Depending on the floor plan, you'll even have options like an extra bedroom, extended back patio or gourmet kitchen. And that's just the beginning – then you'll be able to choose your favorite flooring, wall color, fixtures and finishes! At Arden, you're able to create the home you've always dreamed of.
Arden is a new home community located in Palm Beach County, Florida that offers personalized homes, a healthy lifestyle and resort-style amenities that can't be beat. To learn more about everything this new home community has to offer, join our Interest List.