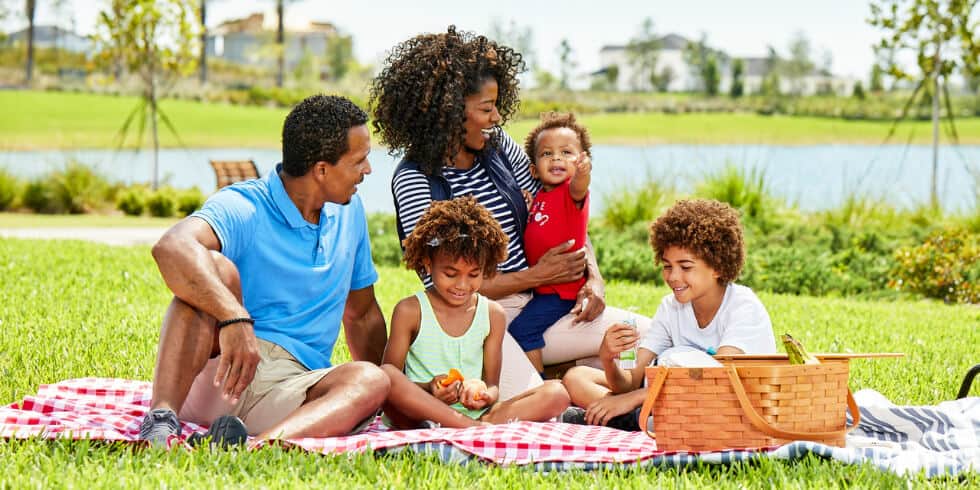 August 5th, 2021
Find the Perfect Picnic Spot Near Arden in Palm Beach County
What's better than a picnic with your loved ones? It's the perfect way to get outdoors, enjoy each other's company and spend some time in nature. And it's a great way for residents to use up their produce from Arden's 5-acre working farm!
Arden is located in Palm Beach County, Florida, an area that's filled with gorgeous scenery, fun parks and plenty of places to spread out a blanket for a picnic. Take a look a look at these local favorites.
Wellington Environmental Preserve
Here, you can enjoy the natural beauty of the preserve while you enjoy a meal. Afterward, you can walk along the boardwalk and visit the butterfly garden. And if you want to learn more about the native flora and fauna, there are learning areas throughout the preserve and at the observation tower!
Scott's Place
This park is a barrier-free playground that's perfect for kids of all ages and abilities. Meet up with friends for an afternoon playdate. The adults can enjoy grown-up snacks like cheese and cured meats, and if you bring a cooler, the kids will love a refreshing popsicle after playing!
Loxahatchee Groves Park
Want some more interesting scenery? At this park, you can spread your picnic blanket between the trees and birdwatch while you snack. There are even grills at this park, so you can grill up a hot, tasty meal. After, you can work off some calories at the exercise course or softball field!
Lake Worth Beach Park
This seaside park is perfect for families looking for an adventure! There's plenty of parking, so bring the whole crew to enjoy a beach day and packed lunch. You can play in the sand, go swimming and walk along the pier. And if you need an extra snack (or don't want to pack a full picnic), there are plenty of restaurants to sample across the street.
Arden
What's better than a picnic? A picnic you don't have to drive across town to get to! At Arden, residents can dine alfresco at any of the parks or greenspaces throughout the community. Meet up with neighbors, invite some friends and make it a monthly tradition. It's easy when you can walk there!
Arden is a new home community located in Palm Beach County, Florida, that offers stunning homes, an active lifestyle and unique amenities you won't find elsewhere – like a 5-acre farm and event barn! To learn more about everything this community has to offer, join our Interest List.