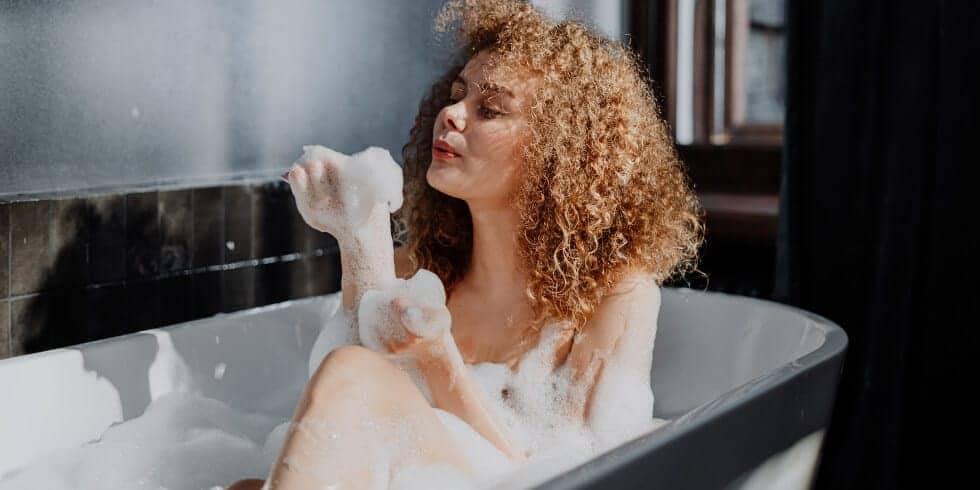 September 30th, 2020
Arden Makes Practicing Self-Care Easy
We all could do with a little more time for self-care in our lives. Taking some time for yourself to decompress, relax and do something you enjoy can have a huge impact on your overall sense of wellbeing. From the thoughtful home designs to the top-notch amenities, Arden was designed to make everyday life easier so you can have more time for the things you love most. Here are a few ways you can practice self-care at home, and how living at Arden can make that a little easier.
At Arden, it's easy to have a spa day at home with a luxurious primary bathroom calling your name. Whip up a homemade face mask or bath bomb, light some candles and take a long, relaxing soak. Add a glass of wine or bring a good book, and you have a relaxing evening ahead of you.
Hobbies are another great way to take some time for yourself, and many homes at Arden feature a flex space so you'll have all the room you need for your favorite pastime. It could be a craft room, private library, movie theater, game room or whatever else you love to do! And if cooking is your hobby of choice, then you'll want to spend all your time in your high-end kitchen at Arden. Not to mention the bounty of fresh produce that's grown at the five-acre working farm!
The homes at Arden aren't the only thing that make self-care easy. How about a relaxing swim, or even just lounging poolside with a good book? Maybe you'd prefer an evening stroll along the 20 miles of nature trails, or enjoying the fresh air along the mile-long Arden lake. If a good workout is what helps you unwind, then you can get in your exercise at the state-of-the-art fitness center. Forget the gym membership and driving across town – you have your own gym in the neighborhood!
If you really want to treat yourself, Arden's location makes it simple. Get your favorite takeout close to home, complete with a dessert – because you deserve it. Maybe head over to the Wellington Day Spa, where you can pamper yourself with a manicure, pedicure or even a massage. With a convenient location in Palm Beach County, Arden makes it easy to get out and enjoy everything the area has to offer.
Relocating to the Palm Beach area? Interested in learning more about the new homes available at Arden? Join our Interest List to receive news and updates, and make sure to take a look at the quick move-in homes page to see some of what's available now.