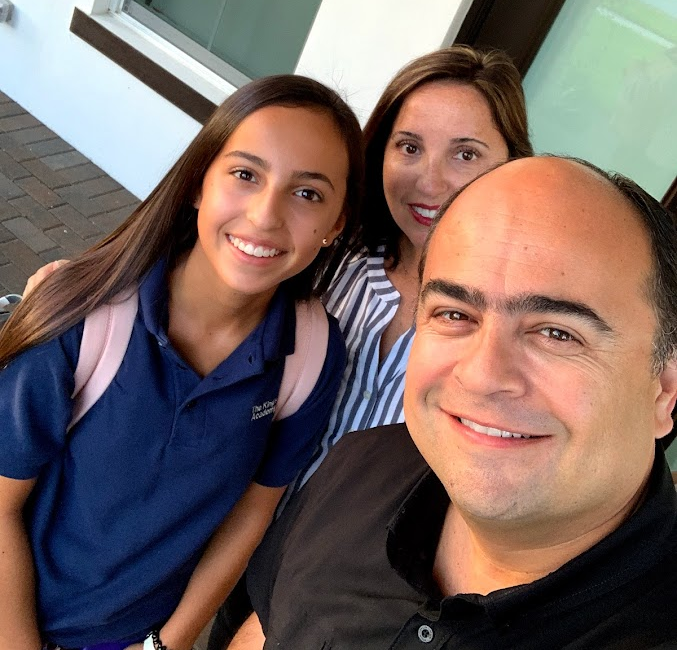 December 20th, 2021
Arden Resident Q&A: Meet Rodrigo
Arden is home to hundreds of families connected by a strong sense of community and proximity to nature. Arden resident Rodrigo Diaz share with us what makes the agrihood the perfect place for his family.
Q: Why did you choose to make Arden your home?
 Rodrigo: My wife and I are originally from Colombia. We had lived in Miami and got married there before I was relocated to Indiana for work. After 10 years, we decided to escape the cold and move back to sunny Florida. Within three weeks, we had found Arden, sold our house, and moved everything.
We are a family that loves to stay healthy, and Arden keeps people moving. It's great to see people biking, running, and walking on the trails around our neighborhood. The incredible green areas and open space present the perfect opportunity for us to enjoy the fresh air and beautiful views.
 Q: Which Arden amenities do you enjoy the most?
Rodrigo: My wife and I play tennis, so we're always using the tennis courts. Our daughter plays volleyball, and we've been able to set up a grass net for her and her friends in the green spaces.
We also love the Lakehouse and the pool. When we first moved, I would bring my laptop there to get out of the house and work. Whether it was poolside or in Arden's Wi-Fi café, it was a great place to get away from home while still being close by.
Q: How do you use your farm share? 
Rodrigo: It's something nice and organic you receive as a resident. It's great to know where your produce is coming from and a fantastic way to start living farm-to-table. It's also very accessible. When we cook at home and we are ever in need of some fresh ingredients, we are able to pick herbs from the You Pick Garden any time.
Q: Do you participate in any activities or events at Arden?
Rodrigo: We love all of the activities Arden puts on for the agrihood. We get to enjoy food trucks, outdoor movies, and other community events with our neighbors. It adds to the strong community we've built over the years.
Q: Tell us about your home.
Rodrigo: My family lives in a beautiful one-story home. We love the open concept and the space it provides for my daughter to play, and our family and friends to visit.
Q: What is it like being part of the Arden community?
Rodrigo: Arden is like a family. Our neighbors are amazing, and the community is continuing to grow. The combination of top-notch amenities and proximity to great schools and hospitals makes Arden so special. It really is like a little piece of heaven.
Interested in speaking to us about your Arden experience? Direct message @ardennaturally on social media to sit down for your Q&A today!