January 31st, 2023
Arden Events Roundup: January 2023
Here at Arden, residents have an incredible opportunity to not only enjoy their beautiful homes and resort-style amenities, but they can also build a wide network of friends and neighbors. As our community expands and welcomes more residents, this connection has become even more important. To help our residents foster those relationships, Arden's full-time Lifestyle Director, Mike Herman, plans a variety of community events for residents of all ages and families year-round.
"Over the last year, I have been honored to plan some amazing events for Arden residents and watch residents build meaningful relationships," says Mike. "I am so excited to see what 2023 has in store for everyone in the Agrihood!"
This month, we had four amazing events for our residents:
Best Years Social – January 12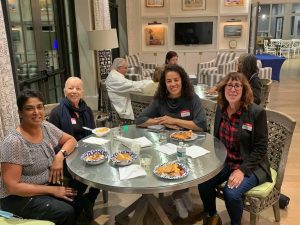 On January 12th, our residents were living their best lives at the Best Years Social! People from all over the agrihood brought their favorite dishes to savor with their neighbors.
Wine'd into the Year – January 18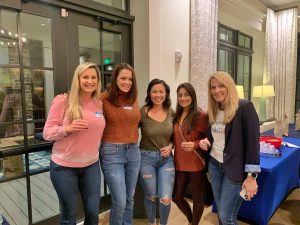 On January 18th, our 21+ residents "wined" into the new year with their favorite bottles of red wine. Residents kept their bottles hidden and taste-tested some great glasses, all while socializing and making friends. At the end of the night, attendees coted on their favorite bottles and the top three won special prizes.  Congratulations to the three winners: the Dimarias, Joan and Jack Saxonhouse, and Kary Berry!
Movie on the Lawn – January 20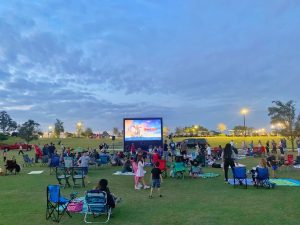 A few hundred Arden residents brought their blankets and sports chairs to the event lawn on January 20th for a special "big screen" viewing of "The League of Super Pets".
Lights, camera, action…on the lawn! Join us on the event lawn for night at the movies! Grab your blankets, sports chairs, and enjoy the superhero shenanigans of "The League of Super Pets". With food and popcorn trucks and great weather, this was a relaxing night our residents won't forget!
Food Truck Pop-Up – January 27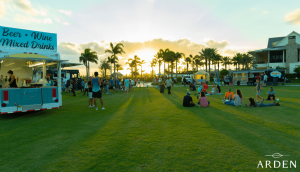 On January 27th, we wrapped up the month with an evening of mingling and munching with our friends and neighbors. We invited five food trucks to the Agrihood for our residents could get a local taste of South Florida: G Hibachi, Krazy Cuban, Mac Bowl, Kobschies Ice Rolls, and Monarca Mexican.
For more information on upcoming community events, check out What's Sprouting in your inbox every Thursday!