March 9th, 2022
Arden Events Roundup: February 2022
At Arden, residents have the unique opportunity to not only enjoy their beautiful homes and resort-style amenities, but they can also build a vast network of friends and neighbors in the community. To help our residents foster human connectivity, Arden's full-time Lifestyle Director, Mike Herman, plans a variety of community events for kids, teens, adults, and families year-round.
"It is incredible to watch residents engage with each other and make connections," says Mike. "My main job is to bring people together, and seeing it happen at these events is exciting and encouraging. I'm looking forward to seeing more residents at these events in the future!"
Here are just some of the recently held and upcoming events at Arden:
 Wine Down Wednesday – February 16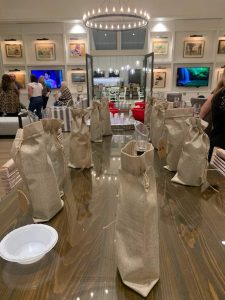 The workweek is long, so we gave our residents (those 21 & over) something to look forward to with our "Wine Down Wednesday" in February. Residents brought their favorite bottles of red wine for a blind tasting and a chance to win prizes for the best glass! Congratulations to Jeff and Jana Charles for bringing the winning bottle! 
Boots & Bling Daddy Daughter Dance – February 19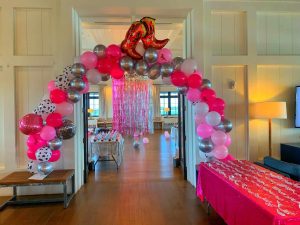 Arden had their first Boots & Bling Daddy Daughter Dance. Dads and daughters kicked up their heels and danced the night away, enjoying music, snacks, and sparkling decorations perfect for family photos.
February Food Truck Pop-Up – February 24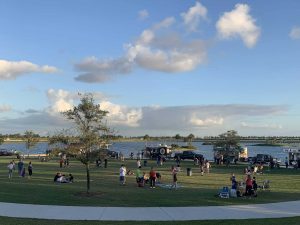 On the last Thursday of February, more than 250 residents came together at the Event Lawn to enjoy an evening of mingling and munching with friends and neighbors! Residents were able to try some amazing local food vendors like Krazy Cuban Flavor, That's Amore Pizzeria, Karen & Karl's Crusin' Café, and Monarca Mexican Cuisine. 
Golf Accuracy Challenge – February 26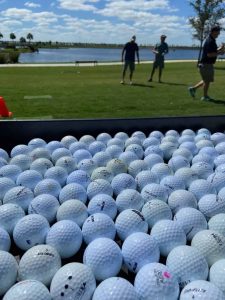 What can be better than kicking off the weekend with some golf? We challenged adults and teens to show off their pinpoint golf skills at our golf accuracy challenge! Congratulations to David Casey on his victory!
 Thanks to everyone who came out to our February events! For more information on upcoming community events, check out What's Sprouting in your inbox every Thursday.